Home Health Aide (HHA) Training
Have you ever thought about working as an HHA? E.D.P. School can help you acquire the necessary clinical hands-on training needed to begin a rewarding career as a certified Home Health Aide. Give us a call at (718) 332-6469 to get started!
About Course
Embark on a Rewarding Career as a Home Health Aide. 
Our Home Health Aide (HHA) course has been designed specifically for students like you who are interested in making a positive impact on the lives of others. Certified Home Health Aides play a crucial role in assisting the elderly, individuals with chronic illnesses, and those with disabilities. As a Home Health Aide, your workday will be filled with meaningful tasks that support and care for your clients. You'll have the opportunity to provide companionship and engage in simple activities with them. You'll also assist with mobility, helping patients move from one position to another, such as from sitting to standing or transferring them between a wheelchair and a bathing chair. Outdoor transportation, general housekeeping, personal care, meal preparation, and medication reminders are all important responsibilities you may undertake.
Before starting a career as a Home Health Aide, it's crucial to acquire the necessary skills. Our comprehensive course will equip you with the knowledge and expertise needed to excel in this field. In addition to learning the practical aspects of the job, we also focus on developing your interpersonal skills. Effective communication, attentive listening, and the ability to connect with patients are all traits that will enhance your effectiveness as a caregiver. Time management skills will be honed during the course to ensure you can efficiently handle your duties and provide quality care. Physical stamina is also an important attribute, as it enables you to support clients with their mobility and perform various tasks that require energy and strength.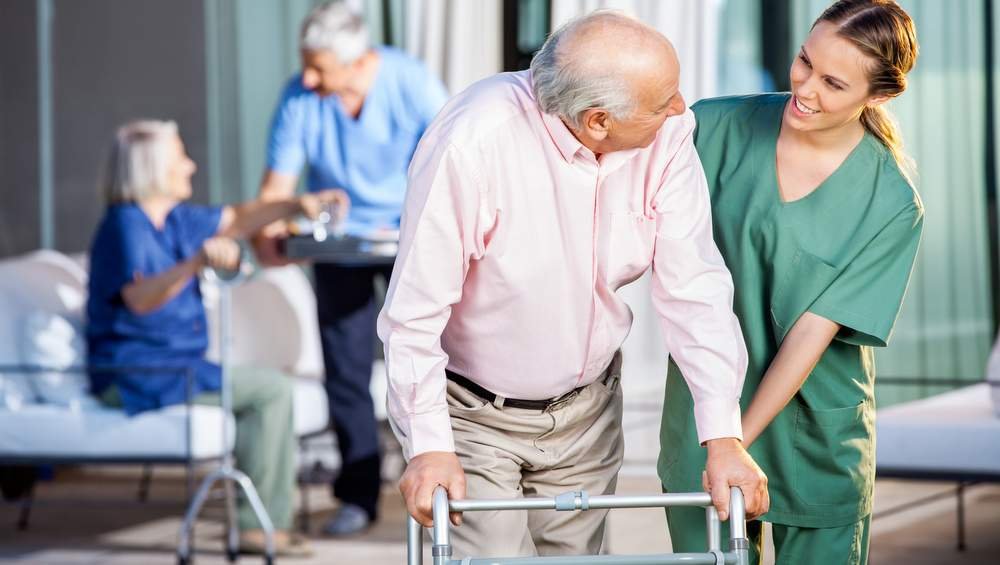 At E.D.P. School, we are dedicated to equipping you with the necessary skills to embark on a fulfilling career as a Home Health Aide. Our comprehensive program focuses on honing these essential skills, enabling you to become a well-rounded and competent professional in the field. By combining theoretical knowledge with practical training, we ensure that you are fully prepared to deliver exceptional care that caters to both the physical and emotional needs of your patients. With our guidance, you will gain the expertise and confidence to make a positive impact in the lives of those you serve as a compassionate and skilled Home Health Aide.
Comprehensive Knowledge of Body Systems: Gain a deep understanding of various body systems, their functions, and how they interrelate. This knowledge will enable you to recognize and respond effectively to any deviations in a patient's health state.
Effective Reporting and Recording: Learn the crucial role you play as an HHA in reporting and accurately documenting any changes or abnormalities in a patient's health condition. Your observations and reports are vital for maintaining proper communication with the healthcare team.
Promoting Hygiene and Personal Care: Master the art of providing exceptional hygienic care to your patients. Understand the importance of maintaining cleanliness and follow best practices to ensure your patients' comfort, dignity, and overall well-being.
Embracing Good Nutrition and Special Diets: Discover the significance of good nutrition and how it impacts a patient's health. Acquire knowledge about various dietary requirements and special diets, equipping you to assist patients with meal planning and preparation according to their specific needs.
Expertise in Meal Preparation: Develop essential skills in meal preparation, ensuring that your patients receive nutritious and well-balanced meals. Learn techniques to accommodate dietary restrictions, preferences, and cultural considerations to provide personalized care.
Specialized Mouth Care: Understand the importance of oral health and its impact on a patient's overall well-being. Acquire the necessary skills to provide specialized mouth care, including brushing, flossing, and denture cleaning, to maintain optimal oral hygiene.
Housekeeping and Supply Management: Learn efficient housekeeping techniques to create a safe and comfortable environment for your patients. Gain practical knowledge in managing household tasks and purchasing supplies essential for maintaining cleanliness and patient comfort.
Job Outlook
The field of home health and personal care aides offers promising opportunities for employment. Overall employment of home health and personal care aides is projected to grow 34 percent from 2019 to 2029.
Projections indicate a significant 34 percent growth in overall employment from 2019 to 2029, surpassing the average growth rate for all occupations. This trend can be attributed to the aging baby-boom generation and the increasing elderly population, driving a higher demand for the services provided by home health and personal care aides.
In recent years, there has been a notable shift towards home care as a preferred alternative to nursing homes or hospitals, especially for elderly clients and individuals with disabilities. Families are choosing to keep their aging loved ones in the comfort of their own homes rather than opting for institutional care. By providing assistance with everyday tasks and household chores, home health and personal care aides contribute to reducing medical expenses for clients who do not require extensive medical care. This allows individuals to remain or return to their homes, promoting a sense of independence and familiarity.
Over the next decade, an average of approximately 568,800 job openings for home health and personal care aides are projected each year. These opportunities arise from a combination of growth and the need to replace workers who transition to different occupations or exit the labor force, often due to retirement. With the anticipated increase in demand and numerous openings, pursuing a career as a home health or personal care aide can offer a stable and rewarding path in the healthcare field.
Acquire the essential training and skills needed to begin a rewarding career as a Home Health Aide.
As a Home Health Aide, you will play a vital role as the primary caregiver, offering hands-on support to patients in need. You will quickly become a valuable asset within your client's comprehensive network of medical professionals and loved ones. Enrolling in our HHA course will empower you with the skills and qualities necessary for a successful career as a Home Health Aide. 
As a further benefit of attending E.D.P. School, we will help all students when the time comes to find employment through our Lifetime Job Placement Assistance service.
For assistance obtaining a financial aid estimate, please be sure to visit our Financial Aid Resources page.
Make a difference in the lives of those who need it most.  Call (718) 332-6469 to gain more about our Home Health Aide program or find out how to enroll!