School History
We Are E.D.P.
In 1994, Felix Raytsin established Evolutionary Data Progressive Systems Inc. (EDPSI)as an employment agency catering to full-time and consulting professionals. EDPSI primarily focuses on connecting Information Technology (IT) experts, such as Computer Programmers, Quality Assurance Engineers, Business Analysts, System Architects, and related professionals, with rewarding job opportunities. Over time, EDPSI has grown to become one of the leading placement agencies in the tri-state area.
During their search for talented clients, the staff at EDPSI observed that many existing clients aspired to advance in their respective fields but lacked sufficient training opportunities provided by their employers. Recognizing the need for skills upgrading, Felix Raytsin joined forces with Natalia Nevidomsky, another IT expert, to establish E.D.P. Computer Consulting Inc. This new venture specialized in providing training programs for employed IT professionals seeking skills enhancement or specialization in various areas of IT. E.D.P. Computer Consulting Inc. operated under an exemption status granted by the New York State Education Department.
While E.D.P. Computer Consulting received numerous recommendations from former trainees, they had to turn away many interested students who did not meet the requirements for training under the State Education Department's exemption status. Consequently, the founding partners of E.D.P. Computer Consulting recognized the need for more comprehensive and inclusive programs and courses to cater to a broader range of students, not solely limited to IT professionals. This realization led to the establishment of E.D.P. School of Computer Programming.
In 2001, E.D.P. obtained a license from the New York State Education Department to operate as a career school, supervised by the Bureau of Proprietary Schools Supervision. In October 2018, the Middle States Commission on Higher Education accredited the school.
Mr. Raytsin and Mrs. Nevidomsky, being technology professionals themselves, understood that graduates from other institutions often possessed theoretical knowledge but lacked practical skills crucial for career advancement. As a significant objective, E.D.P. School of Computer Programming, Inc. prioritizes equipping students with practical skills alongside theoretical understanding. The school employs teachers who have real-world work experience in their respective fields, with many instructors working in the industry during the day and teaching at the school in the evenings. This approach sets our institution apart from others.
E.D.P. School operates as a non-profit corporation, with Mr. Felix Raytsin serving as the CEO/School Director and Mrs. Natalia Nevidomsky as the Chief Administrator. The school has a governance board comprising professionals from various specialized career fields. These experts contribute to program decisions and help identify the educational needs of the community. We take pride in offering relevant and meticulously designed programs and courses that empower our students to succeed in the job market.
Mission and Goals
Mission and Goals
At E.D.P. School our mission, through a collaboration of our staff, educators and external community is
to provide our students with a strong academic foundation along with skills-based, practical training. Our
goal is to prepare our students to become productive members and leaders in their respective industries.
By staying true to these values and commitment to our diverse student population E.D.P. School strives
to prepare our students with a lifelong foundation in their chosen career.
Core Belief Statement
E.D.P. School is organized around a series of well-defined core beliefs that define our daily interactions
with students, staff and our external community. Our Core Belief Statement expresses our views on
education, community outreach and life-long connections with our alumni. The Core Beliefs statement
shall serve as the guiding principles of E.D.P. School.
It is our belief:
To provide all students with the opportunity to perform to their fullest potential and ensuring
that there is no discernible difference between the achievement levels of students by race, gender or economic level.
To create a hands-on, living learning environment will prepare our students for employment and
to become an integral member of the external community.
To ensure a supportive, nurturing environment for all students and staff to allow for an open collaboration of ideas and expression.
To prepare students for employment in the community by utilizing applied learning and creating a hands-on integrated living learning environment.
To prepare a well-rounded individual prepared to meet their personal and career goals with a solid
foundation of practical knowledge of their chosen career path.
To train individuals who are prepared to contribute their skills to thoughtful and sound decision making in the community.
To instill critical thinking and practical knowledge to individuals who can address the day-to-day
needs of their chosen profession.
To instill the ability to utilize learned communication skills necessary for continuous personal and professional development.
To instill individuals with a self-awareness of learned skills, techniques, and self-discipline to
successfully set personal and professional goals.
The Highest Level Of Standards And Quality
Accreditation and Recognition
E.D.P. School is  a New York State approved school, recognized by the Bureau of Proprietary School Supervision and the Middle States Association Commissions on Elementary and Secondary Schools. 
See You In Class!
We Are E.D.P.
E.D.P. School's programs are designed to serve students of various professional and educational backgrounds.
Every program contains theory (lecture) classes, laboratory hours and/or hands-on, skills-based training that
prepares our students for the real business world. Morning, afternoon, and evening sessions are available in order
to accommodate our students' busy schedules.
The school campus is comprised of two adjacent buildings. The first being a 1,000-square foot space. The second building is an adjacent space over 2,000 square feet which comprised of the second and third floor of the building.
The larger space is fully handicapped accessible. Both buildings have air conditioning and heating in all areas
inclusive of the library, classrooms and laboratory space as required.
Hours of Operation
EDP's administrative hours are as follows:
Monday-Friday: 9:00 A.M. – 9:00 P.M
Saturday-Sunday 9:00 A.M. – 5:00 P.M.
Faculty and Student Body
Our School is proud to attract a highly motivated student population that can function in a challenging and
stimulating environment that capitalizes on our faculty's ability to respond to our students' needs and
circumstances. E.D.P. School is a great choice for individuals with diverse academic and work backgrounds.
Our faculty is comprised of industry professionals with many years of teaching and professional experience. All
our instructors are licensed by the New York State Education Department and have a working knowledge of
current technology in their respective medical and business specialties. Most of our instructors are also
professionals that work outside of the School and utilize the skills they are teaching to our students.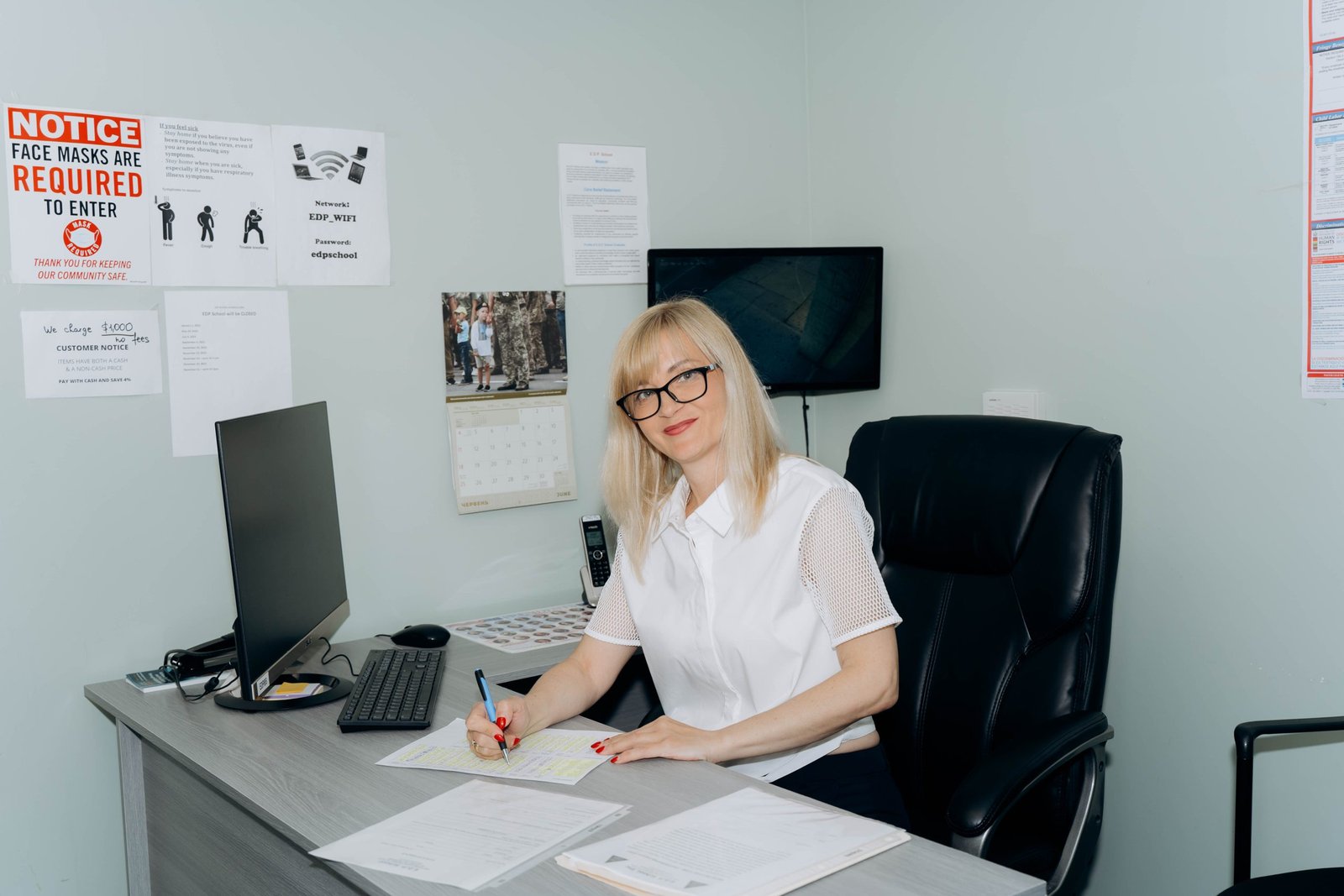 We invite you to visit our campus in Sheepshead Bay, Brooklyn. Getting here is easy!