ESL & Business Communications
The ESL & Business Communications program at E.D.P. School strives to enhance students' English proficiency while boosting their confidence in reading, writing, speaking, and listening. The program places a strong emphasis on developing fluency and accuracy in both spoken and written English.
About Course
Integrated ESL and Business Communications Academic Program: Enhancing English Proficiency for Business Success!
The ESL & Business Communications program at E.D.P. School is specifically designed for students who are not native English speakers. It follows an integrated skills approach, encompassing listening, speaking, reading, writing, and grammar components. The primary objectives of this program are to enhance students' proficiencies in English while instilling confidence in their ability to use English language skills, preparing them for additional academic endeavors or career pathways. 
The program strongly follows an integrated skills approach, incorporating listening, speaking, reading, writing, and grammar components. Emphasis is placed on developing both fluency and accuracy in spoken and written English. 
In addition to the core ESL Program, there is also an included "Business Communications" component of the program, which focuses on equipping students with the necessary skills for conducting business in English. Students will engage in learning and practicing business communication, terminology, and vocabulary within various contexts. The program further develops skills essential for business writing, oral presentations, and meetings. Class activities encompass analyzing case studies, participating in simulated business meetings, and engaging in simulated business telephone conversations.
The aim is to enable students to effectively function in a professional business environment. Together, the ESL & Business Communications program is designed to prepare students for future academic pursuits or career paths.
(PLEASE NOTE: THIS COURSE IS ONLY AVAILABLE TO LEGAL RESIDENTS OF THE UNITED STATES. NO STUDENT VISAS.)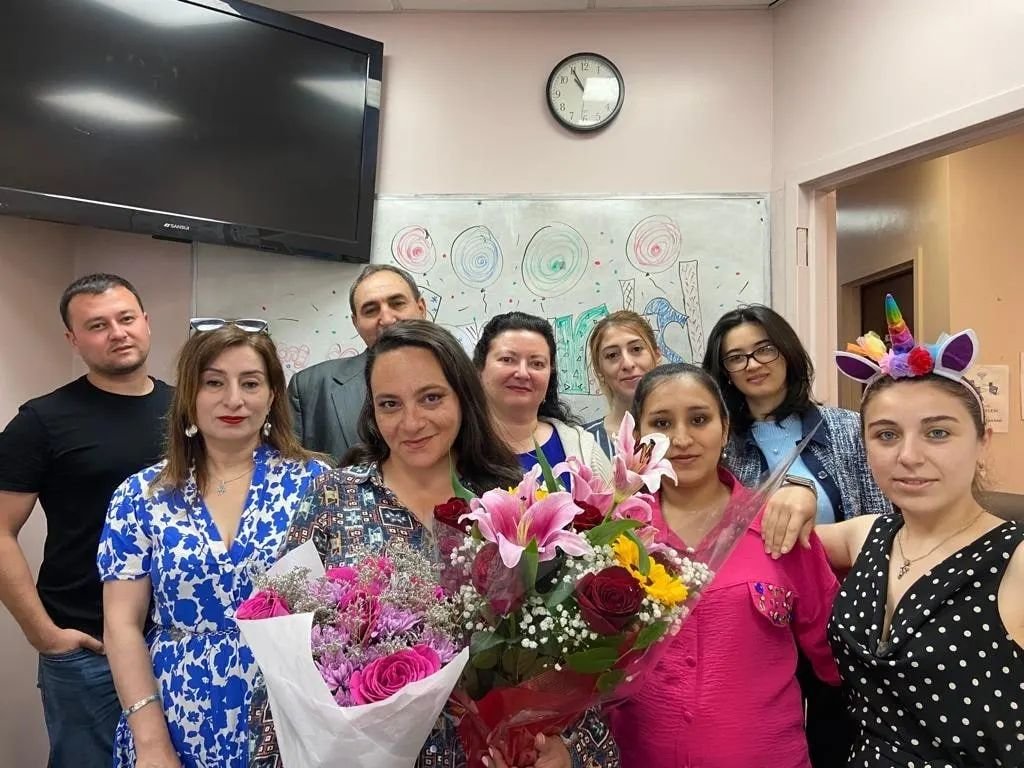 The course will commence by establishing the core foundations and fundamental basics of the English language. This includes introducing everyday vocabulary, popular phrases, and expressions to accurately describe common actions, needs, and abilities.
Students will also learn to construct basic forms of questions and engage in communicative and functional activities to practice these skills effectively.
As students progress and gain proficiency in speaking and understanding English, the course will shift its focus towards enhancing their communication skills. Students will receive personalized and constructive feedback from one-on-one instructors, greatly reinforcing their comprehension and mastery of course material, including vocabulary and popular expressions.
The Business Communications component of the course aims to familiarize students with practical applications of essential language skills, focusing on the fundamental aspects of writing and editing for business purposes.
To enhance reading comprehension skills, discussions will revolve around texts from various fields of business studies, such as management, information technology, banking, and commerce. Additionally, grammatical concepts will be taught through a series of exercises.
Furthermore, students will acquire the ability to effectively and courteously chair meetings, deliver opening and closing statements, express agreement, disagreement, and interruptions, offer suggestions, express firm opinions, and engage in greetings, welcomes, and introductions.
Through a combination of readings, critical thinking and problem-solving exercises, writing tasks, role-playing activities, and case studies, students will develop vital human relations skills essential for effective functioning in today's workplace.
It is important to note that our English as a Second Language (ESL) academic program has been designed with absolute beginners in mind. This beginner's course aims to guide students from having no prior knowledge of the English language to being able to fulfill basic communication needs, including providing personal information, describing daily routines, and discussing the world around them.
If you are looking to learn or further improve your fluency in basic English, be sure to check out our English as a Second Language certificate program.
Acquiring English language skills empowers individuals by boosting their self-confidence and self-reliance. It increases their ability to navigate unfamiliar environments, handle everyday tasks independently, and engage with a broader range of resources, information, and opportunities. 
At E.D.P. School, our ESL & Business Communications program provides non-English speakers with the tools to overcome language barriers, broaden their horizons, and unlock countless personal, educational, and professional opportunities in today's interconnected world. 
As a further benefit of attending E.D.P. School, we will help all students when the time comes to find employment through our Lifetime Job Placement Assistance service.
For assistance obtaining a financial aid estimate, please be sure to visit our Financial Aid Resources page.
Call (718) 332-6469 to learn more or how to enroll!
Students Will Learn The Following Skills Upon Completing This Course
Fundamentals of English
Expressions and Phrases
Modal Verbs
Intermediate Grammar Skills
American Idioms
Fundamentals of Business
Reading Comprehension Skills
Writing & Editing for Business
Concepts for Interpersonal Business Relations